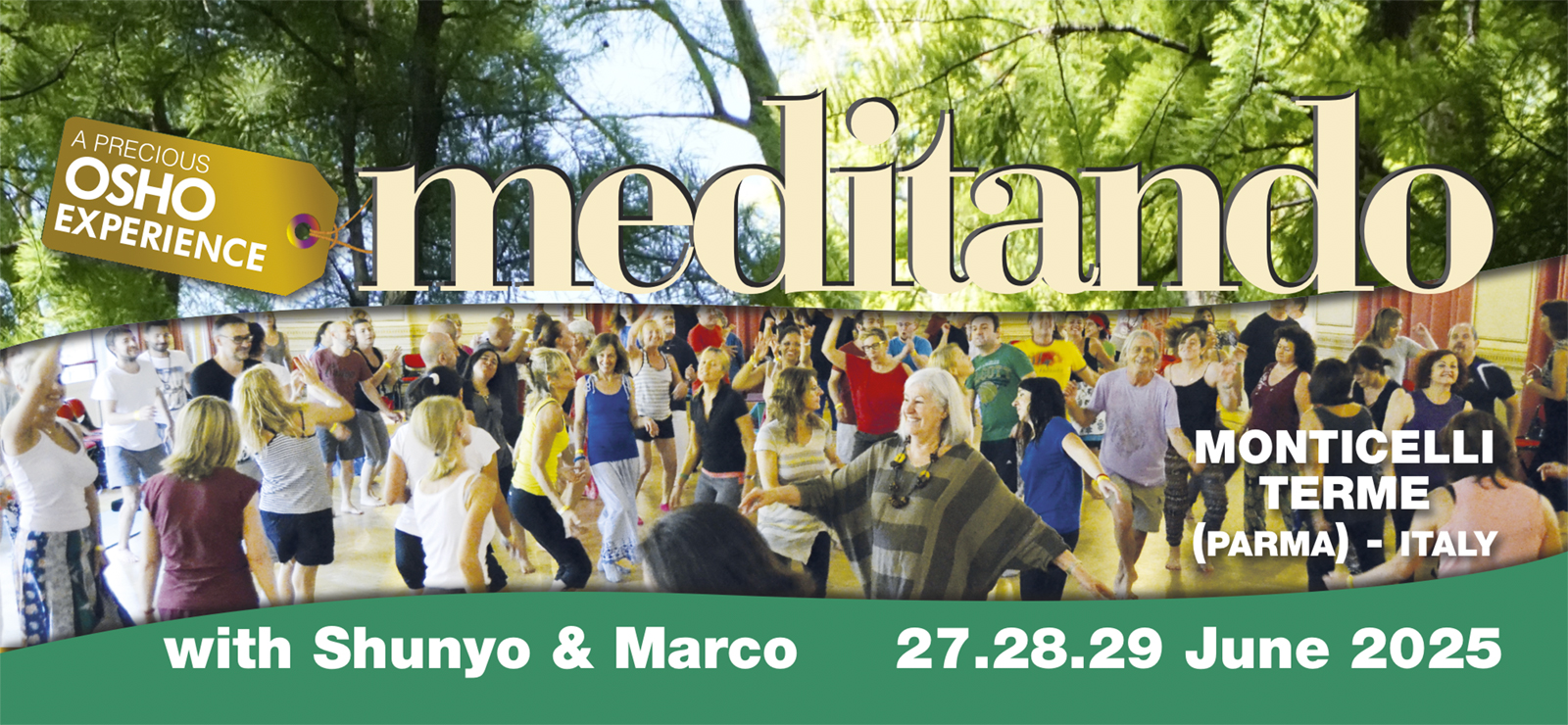 FIND THE HIDDEN TREASURES OF YOUR BEING!
This summer come and meet... yourself!
An invitation to meditate while having fun in a loving and joyous energy field. By the organizers of Bellaria OshoFestival!
5-6-7 July 2019 Salsomaggiore Terme - Parma - Italy
With Shunyo and Marco

---
Meditando this year is more then ever a chance not to be missed!
In 2019 we will be in the same beautiful location of last year: Salsomaggiore Terme!

Come Meditate and Celebrate with us. All the events and meditations are led in English language (with an Italian translator).
Immerse yourself in vibrant green countryside, meditating and celebrating with lots of friends. A weekend to come back to yourself, to recharge your batteries, to discover the joy of being alive.
The organizers of the Osho annual spring Festival in Bellaria, are offering a new venture – a weekend with hundreds of friends from all over Europe, just to saturate yourself in meditation, celebration and relaxation.