With Osho's words of wisdom, and his techniques we will have a full tool kit for bringing that fire into our lives

Two evenings meditating all together,
with Shunyo and Marco
MARCH 2 and 3 - 2022


THE FIRE OF AWARENESS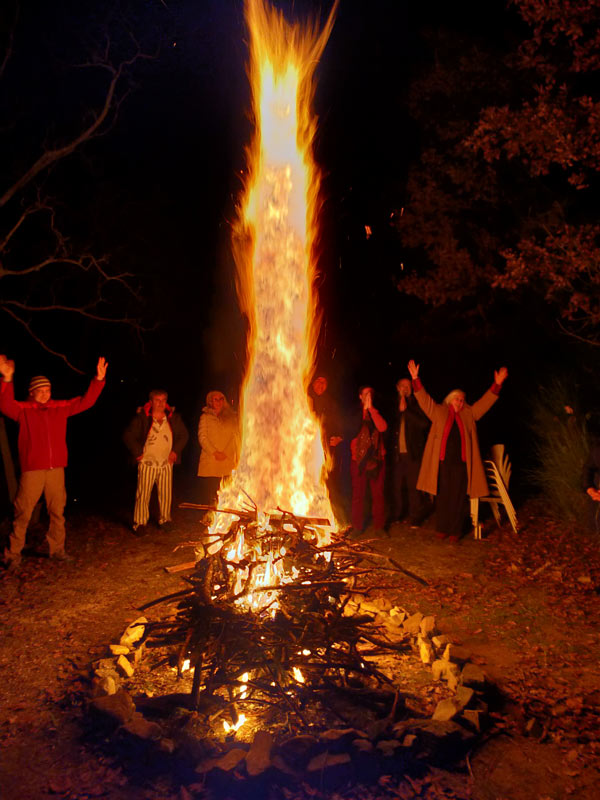 Shunyo: "We began this year with a big bonfire. And it is the memory of this fire that has me thinking that awareness is also fire.

What would you like to burn in the fire of awareness? Some old habit patterns? The nagging mind, perhaps? The repetitive voice in your head that says "you cant"; "you are not good enough", "it will never work", etc.

Awareness is our nature. We do not have to "do" it, but to simply remember that it is up to us what we focus our awareness on. If my awareness is lost in thoughts, worries, dreams, then that is where I am.

If I focus my awareness on what is happening in this moment, feeling, seeing, hearing all that is happening around me, then I am present. It feels good to be present; real and alive.

The easiest place to practice focusing awareness is in our daily lives. With Osho's words of wisdom, and his techniques we will have a full tool kit for bringing that fire into our lives."
Shunyo presents The Fire of Awareness
Shunyo
Originating from London, Shunyo travelled to India in the seventies and her training in awareness beganwhilst living close to Osho for fourteen years, as part of his household. She has been practicing Osho's meditations for over thirty-five years

And now shares her experience, facilitating meditation courses and groups for women, as she travels to many countries. She also conducts trainings for people who would like to teach meditation to others.

Music, dance and celebration are an important part of Shunyos's work, and this coupled with her intuitive heartfelt way of working, allows participants to touch very deep levels of peace and silence. Her book: "Diamond days with Osho" has been translated in eight languages.



Marco
Musician and seeker of the unknown, in 1979 becomes disciple of the enlightened Master Osho and since then has been experimenting with sounds and music applied to meditation. From 1995 he has been playing live for events and growth groups all over the world. He has composed many meditations CDs. These meditations are ancient tantric liberation techniques.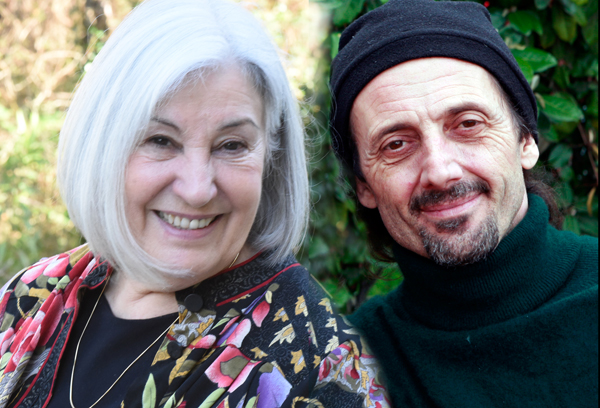 SHUNYO AND MARCO

Program

Through the connection via Zoom you can take part in this meditation journey guided live by Shunyo and with Marco's music. The event is in English with live translation into Italian.

- There will be a first evening on Wednsday 2nd March from 18.30 to 20.30 (Rome time).

- Then a second evening on Thursday 3rd March again from 18.30 to 20.30 (Rome time).


Cost and booking

Cost for the two evenings: 60 euros
To book and see all the participation details go to this page: BOOKING.



Osho

"The more aware you become, the slower the mind becomes. It is always relative. The less aware you are, the faster the mind is; the more aware you are, the slower the process of the mind is. When you are more aware of the mind, the mind slows down and the gaps between thoughts widen. Then you can see them."

Osho from: The Psychology of the Esoteric


"Awareness is like fire to thought. It is just like you burn a lamp in the house and the darkness cannot enter; you put the light off – from everywhere darkness has entered; without taking a single minute, a single moment, it is there.

When the light burns in the house, the darkness cannot enter. Thoughts are like darkness: they enter only if there is no light within. Awareness is fire: you become more aware, less and less thoughts enter .

If you become REALLY integrated in your awareness, thoughts don't enter you; you have become an impenetrable citadel, nothing can penetrate you. Not that you are closed, remember – you are absolutely open; but just the very energy of awareness becomes your citadel.

And when no thoughts can enter you, they will come and they will bypass you. You will see them coming, and simply, by the time they reach near you they turn. Then you can move anywhere, then you go to the very hell – nothing can affect you. This is what we mean by enlightenment."

Osho from: Tantra - The Supreme Understanding
Cost and booking
Cost for the two evenings: 60 euros
To book and see all the participation details go to this page: BOOKING.