The opportunity to take a special dive into our inner "buddha"!


From 20 (evening) to 25 SEPTEMBER 2022 with Shunyo

In the beautiful Holistic Farmhouse Le Torracce in Valfabbrica, near Assisi (PG)
Towards the end of summer, after giving space to our "zorba" Osho Experience is organizing a wonderful experience of silence for our "buddha".

Osho

"All meditations are helpful... hundreds of techniques are available, but the essence of all those techniques is the same, just their forms differ. And the essence is contained in the meditation Vipassana. That is the meditation that has made more people in the world enlightened than any other because it is the very essence. All other meditations have the same essence, but in different forms; something nonessential is also joined with them. But vipassana is pure essence. You cannot drop anything out of it and you cannot add anything to improve it." – OSHO

The Osho Vipassana
This is a rare opportunity to see what is possible when you give this time and space of meditation to yourself, away from your usual busy life. Through awareness of the breath you can watch, without getting involved, as your mind's dramas slow down. Your thinking process settles when you withdraw your attention and involvement with it. It also brings to the surface and dissolves deep-seated complexes and tensions. It is a deep cleaning.

Vipassana is known as an insight meditation. An insight is an understanding that can happen, not through thinking, but through giving the thinking process a rest. In insight meditation you 'know' rather than think. To know an object during Vipassana meditation means to experience it with nonverbal awareness. You merely register the sensation with impartial attention, without identifying, judging or describing it.

Of course, the greatest results come through continued practice, but within these five days the essentials of Vipassana can be learned and experienced so that it can be applied in daily life. It is really a meditation for the market place, and once you get the knack of watching the breath then you can take it into everyday life. Simply to be inactive is already an invitation for the body-mind to relax. We will be in silence totally for the five days, and this will include not using the computer, or telephone.




Shunyo
Shunyo's training in awareness began whilst living close to Osho for 14 years, as part of his household.. For the past 30 years she's been travelling around the world conducting seminars, meditation trainings and retreats of Osho Neo Vipassana, which she leads also at the Osho Meditation Resort in Pune. Thanks to her vision centered on the heart, her very presence allows participants to reach deep levels of peace and tranquility. She narrated her experience of life with the Master in a wonderful book "My Diamond Days with Osho,", translated into many languages. Director of the "Osho Institute of Vipassana & Zazen".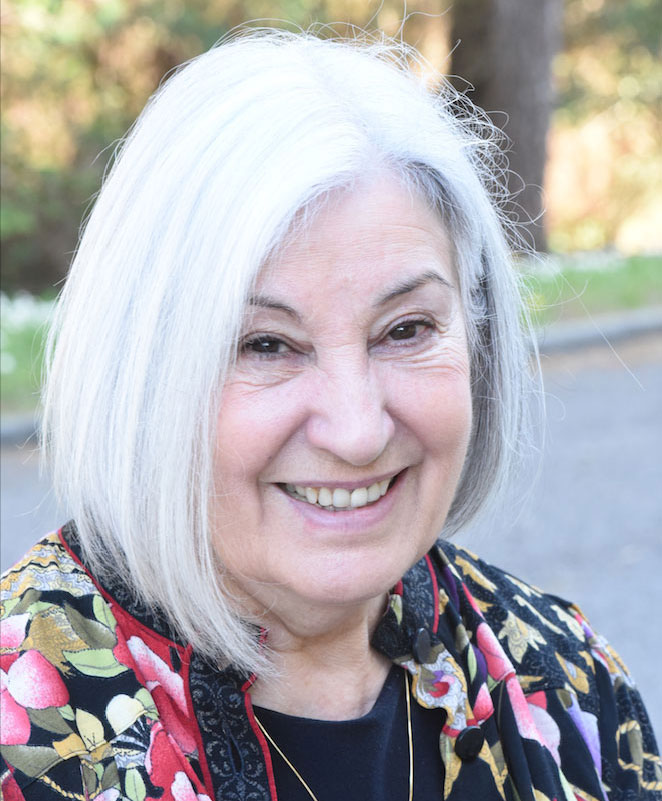 SHUNYO


Program

Arrival at Le Torracce on September 20th by the evening.
Registration at the reception and then dinner.
After dinner first introductory meeting.
On the morning of September 21st the retreat begins where we will be in silence all the time without relating to others. Each one gathered within himself and focused on his own meditation, guided by Shunyo for the whole day, she will give us all the instructions step by step.
The Osho Vipassana includes seated sessions, alternated with awareness walks. Also included are some Active Osho Meditations important to balance out the much inactivity of the retreat. The retreat ends on September 25th in the afternoon.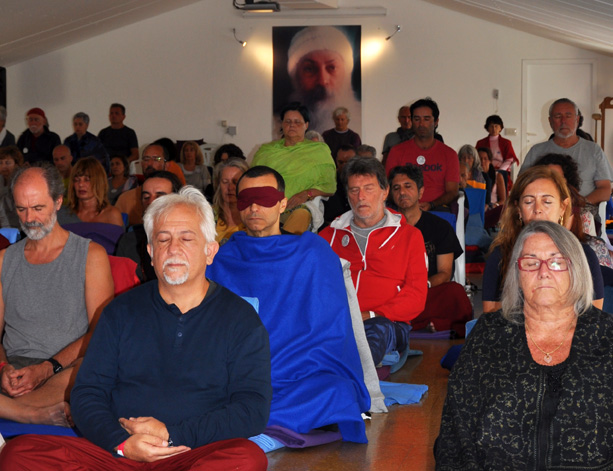 Cost and booking
From the evening of 20 September to the afternoon of the 25th, five full days of retreat cost 400 euros.
After filling in the registration form, you can proceed to pay the amount as indicated on the form.
Please do not hesitate to contact us for any further information you may require.

Reservations and cancellations: hurry up and book because places are really limited! And don't worry ... you will be refunded the amount paid in case of cancellation at any time (only 10 euros will be retained for secretarial fees).

To book for Vipassana CLICK HERE
To the cost of participation you will have to add the cost of board and lodging at Le Torracce, which directly manages the booking of the room with full board. It is a very elegant and well-kept farmhouse. The rooms are bright and spacious. The food is delicious and vegetarian.

Contact them here: mobile: +39 075 9010 158 - e-mail: info@torracce.com


The Great Journey of Meditation
"Meditation is pure bliss. As you go deeper, you will encounter more and more beautiful spaces, brighter and brighter places. They are your treasure... deeper and deeper silences, which are not just the absence of noise, but the presence of soundless songs. When you reach the extreme point of your being, the center of the cyclone, there you will find god, not as a person, but as light, as awareness, as truth, as beauty... as everything man has dreamed of for centuries." OSHO

The location

The Holistic Farmhouse Le Torracce is immersed in the peace of the countryside around Assisi, and in an isolated protected position, ideal for a retreat of silent meditation. Recently renovated, it is very modern, elegant and functional. The food is vegetarian and always delicious. The mditation hall large, bright and aesthetically well maintained. To see photos GO TO THE PAGE OF THEIR SITE.